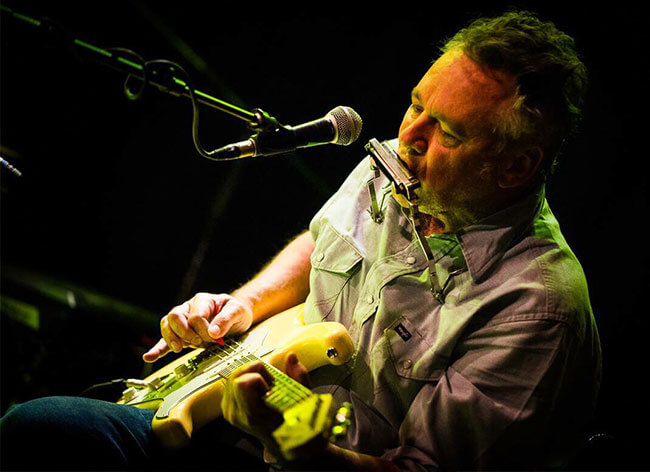 Good-bye Lizelle – Album & UK and IRELAND TOUR
Album on Vinyl/CD/Digital via Glitterhouse Records
TOUR – April 2015 Across the UK and IRELAND
"AMERICANA ALBUM OF THE MONTH" – MOJO
"His gift for rootsy Americana remains undimmed… vibrant" – UNCUT
"An album of great warmth and intimacy…" – RECORD COLLECTOR
AMERICANA LEGEND & EX-JAYHAWK MARK OLSON TOURS THE UK & IRELAND APRIL 2015
It's no exaggeration to call Mark Olson a founding father of modern American music. With seminal folk-rock/Americana stars The Jayhawks and Original Harmony Ridge Creek Dippers, and as an acclaimed solo artist, Olson has earned his place in a very select group that includes the likes of Wilco's Jeff Tweedy, Steve Earle, Lucinda Williams and Gillian Welch. He is a compelling live presence and has appeared numerous times on Later… with Jools Holland.
Following the 2014 release of his acclaimed Good-bye Lizelle album, Olson will be touring the UK throughout April 2015. Fittingly for an artist who has never been content to rest on his laurels or confine himself to a single style, the album marks another departure for Olson, recorded in various locations throughout Europe with previous collaborator (and now wife) Ingunn Ringvold and with guitar and vocals complemented by a fresh, earthy and surprising palette of harmonium, qanun, bass and djembe as well as beautiful harmonising. The album also features Neal Casal (Ryan Adams, Willie Nelson), Aaron Sterling (Liz Phair, William Fitzsimmons), Danny Frankel (K.D. Lang, Rickie Lee Jones) and Oystein Greni of Norway's #1 rock band Big Bang.
All the shows will be intimate affairs that nevertheless evoke wide-open spaces and unfamiliar yet welcoming locales, both American and now European. If past tours are anything to go by, each show will be a not-to-be-missed opportunity to watch and hear a true master at work.
Good-bye Lizelle is out now
Discography

The Jayhawks
The Jayhawks (1986)
Blue Earth (1989)
Hollywood Town Hall (1992)
Tomorrow the Green Grass (1995)
The Original Harmony Ridge Creekdippers
The Original Harmony Ridge Creek Dippers (1997)
Pacific Coast Rambler (1998)
Zola And The Tulip Tree (1999)
My Own Jo Ellen (2000)
December's Child (2002)
Mystic Theatre (2004)
Political Manifest (2004)
Solo
The Salvation Blues (2007)
Many Colored Kite (2010)
Good-bye Lizelle (2014)
With Gary Louris
Ready For The Flood (2009)
Availability
Please enquire for availability
Contact
Bob Paterson – BPA Live
+44 (0)1359 230357
bp@bpa-live.com
Links
Upcoming Shows