The Turnpike Troubadours (USA)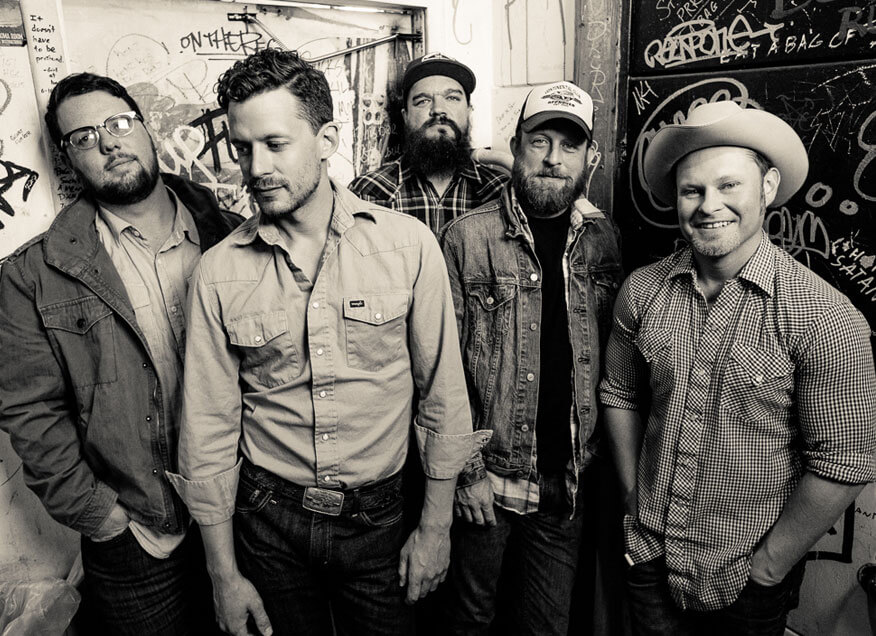 For Immediate Release: Turnpike Troubadours to tour Europe
We are delighted to announce that we will be representing the exceptional Turnpike Troubadours in Europe on behalf of Red 11 Music, Nashville. From Oklahoma, USA the band have established themselves as one of the must see acts on the US Red Dirt Circuit.
"When we first started playing, people couldn't have cared less that we were there," recalls Troubadours' front man Evan Felker. "They were there to drink beer and raise hell and they didn't really care what music was playing while they did it. But as we went on and as we got better, they started to listen. I mean, they were still drinkin' plenty of beer, but before too long, they were actually coming to hear us and asking us to play our songs, and not just covers of traditional favourites and all the other stuff we'd been doing."
The Turnpike Troubadours have come on a long way with the most recent self titled album reaching number 3 in the Billboard Country Chart.
Brighthelmstone Promotions has handpicked Sedate Bookings in mainland Europe and BPA Live in the UK and Ireland to deliver the band's first full European tour, with Brighthelmstone Promotions overseeing the project.
Pop Matters sum up the band perfectly, "Turnpike Troubadours may well be one of the best, most consistent contemporary country groups out there."
Representation in association with Brighthelmstone Promotions and Red 11 Music. For European bookings go to Sedate Bookings – www.sedate-bookings.com.
Availability
Please enquire for availability
Contact
Bob Paterson – BPA Live
+44 (0)1359 230357
bp@bpa-live.com